Amazing Book Announcement!
I've been holding in this news for so long, I'm about to burst. Something awesome has happened with my book, This Red Fire.
I have been offered a contract with Stampede Ventures (Greg Silverman) to option my book, This Red Fire into a film. I'm also getting published by Inkshares. AND I'm being represented by United Talent Agency for book-to-film projects. Freddie Skov has been hired to write the screenplay. Read HERE and HERE for more information.
I'm dying. Or as George Costanza would say, "I'm busting, Jerry. I'm busting!"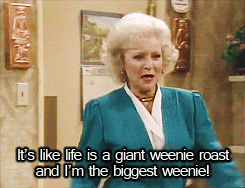 Greg Silverman has a reputation for being one of the kindest men in Hollywood. During a time of great turmoil, he has been touted by his peers as a family man who respects women. It makes sense that he supports a strong female character like Sheriff Evelyn Hartley.
I can't thank Inkshares, Launch Pad, or Mr. Silverman enough for believing in this story.
Soon I'll get to hold my book in my arms. Well…not soon, soon. We have a whole editing process to go through. Thank you from the bottom of my heart for being there to encourage me to keep going. Hard work really can pay off.