It's My Harry Potter Yule Ball and I'll Cry if I Want To
If you're a bookworm and have been under a rock for the past month, it might be news to you that Barnes & Noble bookstores are hosting Harry Potter Yule Balls, tonight. As a former B&N manager, my heart stops when I think about it and I have 'Nam like flashbacks to the last big event I helped host: The Frozen Party.
It was the night I almost quit then and there. We had 200 customers show up and we didn't have hours to spare (our reviews and raises are at stake if we don't make hours for the year) so parents threw fits about us not having enough help on the floor, not having enough crafts (that we booksellers purchased, by the way) and not enough promotional Frozen mugs. They also yelled at us about the Olaf standee for photo ops. They said they were led to believe that Olaf would be there. They would even shove their seemingly happy kids out of the way in order to scream at us. Here's how I felt about these parents:
.
.
More than a couple of booksellers cried in the back room that night.
As per usual, Barnes & Noble corporate makes a lot of promises when it comes to big, huge, exciting events and gives stores zero hours to play with and little to no money. This means the booksellers and managers chip in to try and make the event a nice one. For you. Booksellers are the very people an event like the Yule Ball is geared towards and they can't even have fun at it because they will hear you complain about the lack of magic, floating candles, or choreographed numbers.
On bookseller networks, I'm hearing that this Yule Ball looks to be in the same boat as Frozen night in terms of bookseller to customer ratio. Some stores have 2,000 customers who have sent in an R.S.V.P. via their store Facebook event page. Honestly, I have no idea where everyone is going to find the room for dancing.
I'm writing about it to tell you to enjoy yourself, don't hassle the booksellers, and keep your expectations to a realistic level. Cosmopolitan, CBS, BuzzFeed, and dozens of other online sites have promoted the event heavily with Harry Potter Ball gifs, only making customers believe that entire stores will be transformed into ice palaces.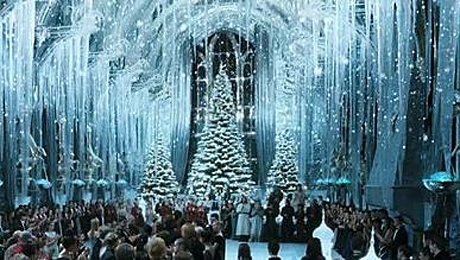 This is what Cosmo is promoting.
.
This is likely what you will be getting.
.
All of this Yule Ball talk takes me back to the most bitchin' Harry Potter party Barnes and Noble has ever seen, thanks to yours truly. I was a young pup when Harry Potter 5 came out. I had just transferred from B. Dalton to a big Barnes and Noble and wanted to prove myself. I had been spending time off of the clock, in the store, putting together gift baskets for teachers out of clearance items that should have been thrown away. I paid for the baskets OUT OF MY OWN POCKET. My boss would smile and say that I was very nice while stepping over me in the office. Me covered in colored plastic wrap and bows.
Looking back, I was an idiot.*
Then the upcoming release for Harry Potter and the Order of the Phoenix was being brought up at meetings and these were the days of the famous Barnes and Noble HP parties. I had never attended one but I have an overblown imagination so I didn't want just any party. I wanted to transport kids to…wherever Harry was. No, I had not read the books at the time.
My boss made a rookie mistake by giving me the freedom I needed to go hog wild. With my own money, I decided that this would be one for the ages. I called a bird sanctuary and scheduled FREE owls to attend as long as we promoted the sanctuary. I asked friends from the coffee house I hung out at, to be wizards and teach kids magic tricks. I went to the Cincinnati Union Terminal to have a meeting with someone from their HP camp. I bought books on science tricks. We had prizes galore. My boss, perhaps feeling bad about how stressed out I was getting, helped out by spray painting a broom in gold leaf so we could hang it from the ceiling.
I had a magician entertaining crowds for free outside of the doors as long as we promoted his company and put his flyers in bags. I wrapped the front doors in brick wallpaper and painted a 9 3/4 on the top and cut a slit in it so you had to go through the wallpaper to get in. I purchased a CD of locomotive sounds that played in the vestibule which was filled with smoke by the fog machine I had bought. We used a large poster frame on wheels and dressed up a bookseller named Cher into the lady in the painting. Not once did I think, that's too much. At least not until it was time for customers to arrive. All of my ideas are great in my head and then reality hits.
The night was a blur of volunteers not showing up, running out of magic tricks, hundreds of guests bumping into one another, and constant calls for "Nikki to the Register". I don't remember much and maybe that's a good thing.
.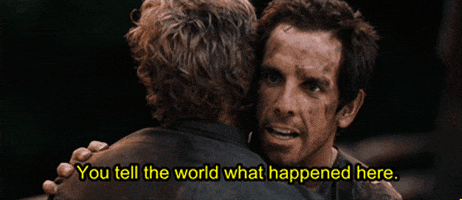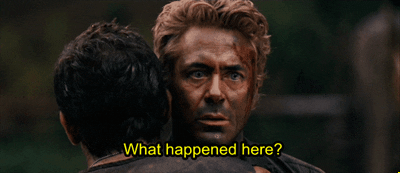 .
One highlight I do recall well is the bird sanctuary. The guy who showed up was the Fabio of owl keepers. All of the ladies inched their ways towards his corner. He was tall and tan and flashed his straight, white smile. His long, black hair flowed as he stood under a vent and the long wings of his owl would shoot out over the crowd as he held on, eliciting  squeals of delight from the women. I didn't tell them that Owl #2 was being held by his hippie girlfriend.
In short, the booksellers are the ones who put the blood, sweat, and tears into this Yule Ball so you had better be nice to them no matter what happens or what it looks like. Too crowded? Suck it up, Buttercup. Didn't meet your Cedric Diggory? No one promised that. If there isn't enough Butterbeer don't yell at the cafe employees. Do you know how you could thank the nice booksellers who built this awesome FREE event for you? Buy something. Spend money.
And to all of the booksellers I love, I am with you in spirit.
.
Cue obligatory Katniss salute.
.
.
*One year after the Harry Potter party, The Hyde Park Barnes & Noble in Cincinnati, Ohio was closed down.